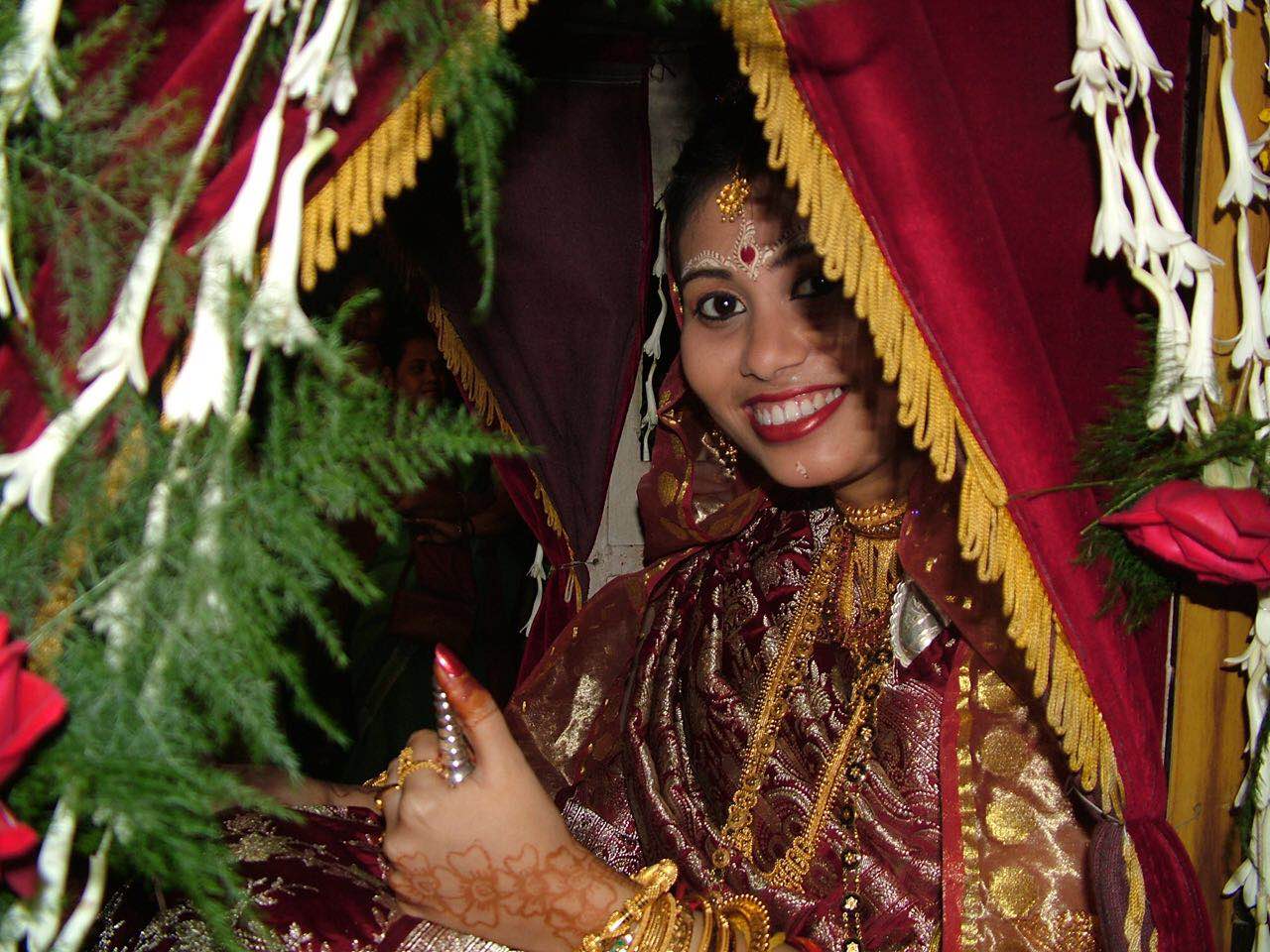 How to take the right photography :
The whole point of having photographs of your daily life is to hold on to important memories. If having someone take a photo makes you anxious, don't focus on the image or the act of being photographed. Instead, turn your attention to the moment, what you're feeling, or the people around you. One way to help bring the focus away from anxiety and back to people is just talking. You're likely to feel more nervous if you stay silent, so many photographers encourage telling/hearing jokes, having a normal conversation, and generally ignoring the camera. Drinking champagne and smooching your partner totally fall under this category as well. Taking pictures while moving also helps you in capturing the memories that will be cherished later .. It also looks quite natural and realistic .. So basically you need to relax and trust your wedding photographer . Keep some breathing room in your schedule so that you don't feel rushed  . And don't forget to get plenty of sleep and drink lots of water the night before ..
 How to get the perfect  makeup on your wedding day ?
Take climate  into consideration  especially if you are in warmer climates , you should think of going for oil free products ..Also put a little more makeup than you apply usually since the camera and lights  will tone down your makeup . Remember to cleanse and moisturize your skin before you go ahead with the makeup . While choosing the eye shadow , focus darker colours on the outside of the eyes and make it lighter and brighter as you work in .. Putting shimmer in the inner corners of your eyes makes a huge difference . Using fake lashes on your wedding day can really make you look gorgeous .. And finally carry a few touch up products in your makeup bag .. You don't want your make up to fade whilst you are in the middle of your marriage and a light touch  up in between will definitely help you .. 
Leave a Comment