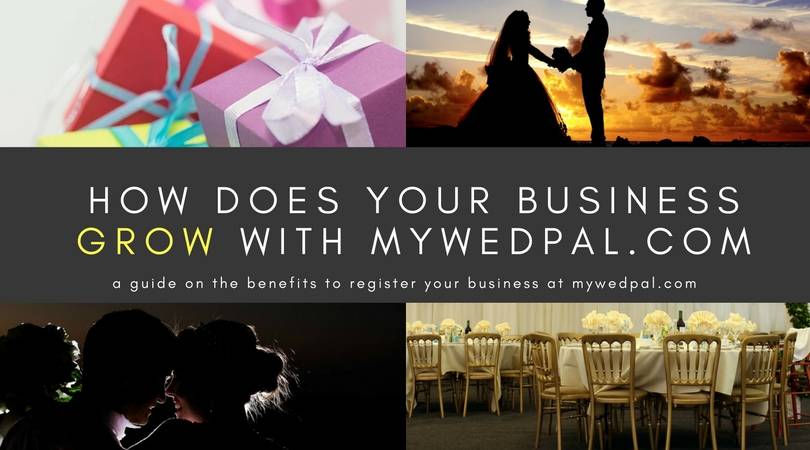 MyWedPal.com provides a platform for Indian vendors like Photographer, Videographer, Makeup Artist, Mehendi Artist, Choreographer, Wedding Planner, Event Venue, DJ to grow their business. All the mentioned vendor categories are associated with events like wedding, birthday, anniversary or any events from Kolkata, Mumbai, Delhi, Chennai or any Indian city. In this blog we will discuss how vendors can grow their business and customers.
MyWedPal provides various means for vendors to grow their customer base. Lets discuss them one by one.
#1 - Direct Business Leads
This feature is available only for vendors subscribed to premium plan where they will receive direct leads from MyWedPal team. The direct leads contains the customer name and his/her contact with little description of the requirement. Premium plan vendors can contact the customer directly and win the deal. We are just a communication medium and we do not charge for it. The process works as mentioned below.
We send the business leads only to premium vendors through email. The premium vendors will receive the email from address noreply@mywedpal.com. Sometimes the email may land into your spam folder. Please check your inbox or spam folder for it and mark it as "No Spam" so that you do not miss these emails in future. In case you have missed the emails, you can view the leads after you login as vendor and click on the "Bids" button of your vendor dashboard. Also the business leads are available on the left hand menu "Bidding Tool -> Business Leads".
Since the customer's contact details are mentioned in the email, you are requested to contact the customer directly and check the requirement.
#2 - Bidding Process
This feature is also available only for premium plan vendors where they will receive emails when a customer creates a bid. The bid information is sent to all vendors for the respective vendor category. After reviewing the bid request information, the vendor will response his/her best offer price which should be lesser than the customer's maximum budget price. Customer can select a particular vendor based on his/her choice and not necessary he/she will choose the lowest bidder. Once the bid expires, all participated vendors in the bidding will receive contact number of the customer and can check with the customer directly.
This implies that your work will speak and make sure that you make your profile attractive. You can read here on how to make your business profile attractive.
#3 - Advertise Your Business Through Our Blogs 
We showcase the vendor's work through our blogs and share it to social media. Whenever we are writing a blog based on an theme, we contact the vendors subscribed to our premium plan and collect information on the theme and showcase their work to our readers. We share the blog to various social media like Facebook, Twitter, Instagram to attract more readers.
This option gives an immense opportunity to the premium plan vendors to show their work to our blog readers and getting promotion on the social media. There are no additional charges for this option as it is included in the premium plan.
#4 - Direct Contact by Customer 
We show vendor's contact information on their profile for basic and premium vendors. A customer who is searching for a photographer or makeup artist or videographer or DJ or decorator or any vendor category, can contact the business as per their choice as the contact information is displayed.
#5 - Submit Your Requirement 
Sometimes you need a helping hand or a freelancer to hire for your project. You can submit your requirement though our website and we will notify all the registered premium vendors with your requirement details. You will get call from them and close the deal as you want.
Signup as vendor today and enjoy the benefits to grow your business! We hope to grow together. MyWedPal works towards a goal to grow your business like photography, videography, makeup artist, wedding planner, DJ, decorator across various location in India like Kolkata, Delhi, Bangalore, Mumbai and other smaller cities like Patna, Ranchi etc.
Leave a Comment